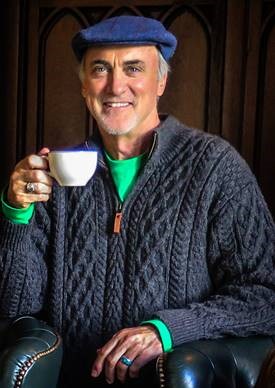 Forty years ago I met the renowned energy healer, Olga Worrall, and the experience changed my life. It was nothing she did per se, just that it was amazing to meet someone of this caliber, so authentic, so sincere, so serene. A day after meeting Ogla, I had perhaps THE most spiritual incident.; best described as something between a full Kundalini experience and a brilliant light from a near-death experience all while meditating. Those of you who know me well, know that I have had several mystical experiences throughout my life, beginning as a child. But on that day, things became validated. So many dangling pieces fell into place during this mystical experience, I no longer felt like an outsider. Moreover, it drove my passion and curiosity to learn more about the mind-body-spirit connection, and this has charted my career and life ever since.
Read More
Topics: Brian Luke Seaward, meditation, Essentials of Managing Stress, Stress management, chakras, kundalini energy
As the novelty of the lock down/quarantine wears off, (and it will if it hasn't already), it is very likely that expectations will not be met, tempers will rise, frustrations will mount, and anxieties will multiply over the coming weeks dare I say months. As we shift from a short-term event to the reality of a prolonged crisis (or as I like to call it, a Global Reset), we will each be "tested" to stay above the fray of stress.
Read More
Topics: Brian Luke Seaward, meditation, Essentials of Managing Stress, Stress management