By Dr. Patti R. Rose, Ed.D, author of Health Disparities, Diversity, and Inclusion
One of the primary issues pertaining to health disparities in the United States is maternal mortality and black women. Unfortunately, Black women are disproportionately impacted as they are experiencing pregnancy related complications that are preventable, manageable and surely should not lead to death. As a Black woman, I find this quite disturbing. According to a recent article in the Hill, entitled, Dem Lawmakers form Black Maternal Health Caucus, there is a new and exciting caucus, which I am thrilled to know about, that may shed serious light on this problem, with an eye toward its resolution.
Although other Congress members are involved (at least 57, this effort was initiated by Reps. Lauren Underwood (D-Ill) and Alma Adams (D-N.C.). This is particularly exciting because they are both Black women. Lauren Underwood is a newly elected freshman congresswoman, former nurse, and a millennial, from a midwestern district. She has indicated that she believes health care is a human right. Alma Adams is 72 years of age and has been representing her district since 2014. Adams sits on the financial services panel as well as the Diversity and Inclusion Subcommittee.
Based on my keen interest in maternal and child issues and Black women, within the context of health disparities, it is my intention to keep an eye on their newly formed Black Maternal Health Caucus, to see what legislation emerges from their efforts to make a difference in the lives of Black women. Efforts such as this are key to reducing health disparities, particularly in terms of maternal mortality pertaining to Black women. As mentioned in my book entitled Health Disparities, Diversity, and Inclusion: Context, Controversies and Solutions, I offer many solutions regarding improving the health status of Black women.
One solution that is relevant to the new caucus is "Ensuring that women are taken care of before pregnancy, throughout the duration of their lives, not just during pregnancy." This is particularly true for Black women who have significant issues that must be considered during childhood, their teenage years and as adults. Some of these factors, according to Dr. Michael Lu (Obstetrician and Gynecologist) of UCLA, as discussed in my book, include racism and the stress associated with it, and other inequities and cumulative shortcomings that Black women may experience throughout their lives.
In short, I applaud these Congresswomen, Underwood and Adams, for taking proactive steps toward bringing to society's attention, the issue of health disparities in terms of black women's maternal health. As Underwood states "Our caucus will elevate Black maternal health as a national priority and explore and advocate for effective, evidence-based, cultural competent policies and best practices for improving maternal health." This statement, is indeed a hopeful one and I look forward to positive results from their courageous efforts.
About the Author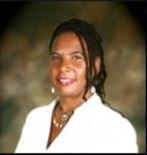 Patti R. Rose, MPH, EdD - President and Founder, Rose Consulting, Miami, Florida
Dr. Patti Rose acquired her Master's Degree (MPH) in Health Services Administration from the Yale University School of Public Health followed by her Doctorate (Ed.D) in Health Education from Columbia University, Teachers College. She is the President and Founder of Rose Consulting through which she offers speaking engagements, workshops and consultation in the United States and abroad. She is also the co-host of and co-creator of an new podcast entitled TheIvyRoses which is aired on iTunes, Sound Cloud, Spotify and Stitcher, which offers health topics and beyond.


Twitter handle:@IvyRosesPodcast
Instagram:@IvyRosesPodcast
https://soundcloud.com/ivyrosespodcast/healthcare-reform-through-self-empowerment