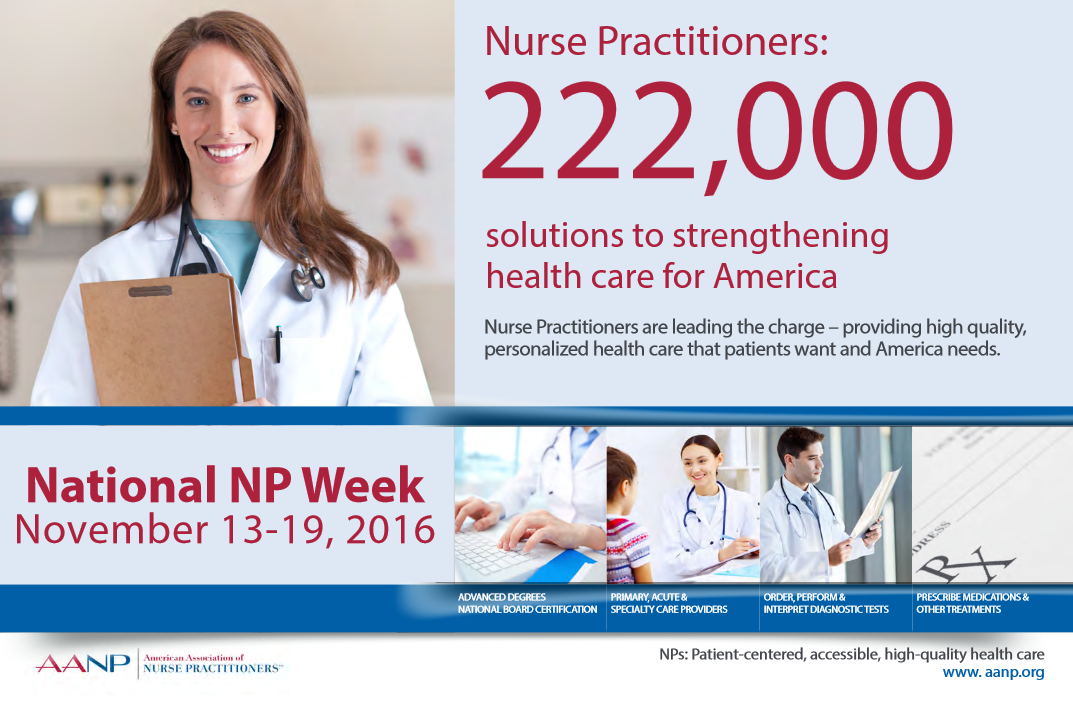 National NP Week is a great time to recognize some of our favorite healthcare professionals-- nurse practitioners! Celebrated November 13-19, 2016, National NP Week acknowledges the more than 222,000 practicing NPs in the U.S. in addition to the 20,000 new NPs finishing up their studies and entering the workforce. Further, it aims to remind "lawmakers of the importance of removing outdated barriers to practice so that NPs will be allowed to practice to the full extent of their experience and education."
According to the American Association of Nurse Practitioners (AANP),
NPs offer high-quality, cost-effective, patient-centered health care
NPs have master's degrees, and many have doctoral degrees, as well as advanced education and clinical training
NPs are licensed and can prescribe medication and other treatments in all 50 states and the District of Columbia
Patients whose primary care providers are NPs have fewer emergency room visits and shorter hospital stays, resulting in lower out-of-pocket costs
NPs emphasize the health and well-being of the whole person in their approach, including helping patients make educated health care decisions and healthy lifestyle choices
Please join us in honoring the important work that NPs do this and every week!