We asked Shirlene Newbanks, DNP, RN of Indiana Wesleyan University why she chose to adopt Nursing as Ministry for her course. Read on as she shares her thoughtful response and cites specifically why this text was a great fit for her curriculum and her students.
"We chose this text because it is congruent with our University mission. Students are often required to describe their nursing philosophy and choose a theory which they perceive to relate to their practice; however, there is little literature available that is congruent with a Christian worldview. The text, Nursing as Ministry, fills a critical need for both student nurses and nurses who seek to develop their nursing philosophy and to integrate and demonstrate their Christian faith in nursing practice. The biblical foundation of nursing is threaded throughout the text, assisting the reader in reflecting on God as the source of their worldview and guiding their nursing as a ministry and a calling, rather than a mere profession.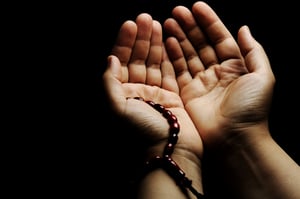 The role of the Christian nurse in providing Christ-centered care for diverse populations and faiths from a biblical perspective is highlighted. Implications for caring for the physical, emotional, social as well as the spiritual well-being of the patient are emphasized in the text. The text provides readers with unique spiritual assessment tools and theories and models designed for the Christian nurse. One recently published model included in the text, The Agape Model, provides the Christ-centered nurse with a clear picture of how the manifestation of the Fruit of the Spirit may be reflected in their nursing care. This is an excellent text for schools of nursing who desire to teach from a biblical perspective and for healthcare professionals who desire to reflect Christ in their practice."
---
About Nursing as Ministry
Nursing as Ministry provides the foundations of Christian nursing as ministry, taking an interprofessional perspective with 29 contributors from backgrounds in theology, nursing, medicine, social work, and pastoral ministry. Designed to be a student-friendly textbook for faith-based schools, this first edition text focuses on the spiritual aspects of patient care, providing practical information ministering to specific populations. The reader is guided through topics such as homelessness, substance abuse, community health, vulnerable elders, prison ministry, culturally sensitive care, and more. Additionally, the text is designed to guide the reader through their own spiritual journey, with personal reflection questions in each chapter to help students and nurses to internalize the content.
With a need for a contemporary, evidence-based text on nursing ministry, this first edition offers an abundance of resources including critical reasoning exercises, interviews with nurse leaders, case studies, suggestions for faith integration in daily nursing care, and more.
To learn more or request a review copy of the text, please visit go.jblearning.com/nursingasministry.