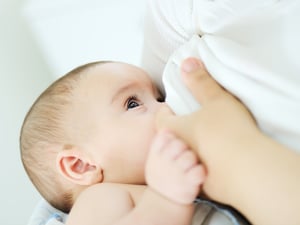 With a touching dedication to the late Dr. Jan Riordan, Breastfeeding and Human Lactation, Sixth Edition lives on as the "classic evidence-based bible of lactation and breastfeeding." Dr. Riordan was the founding editor of this best-selling text and a pioneer in the field of human lactation and the lactation consultant profession. Drs. Karen Wambach and Becky Spencer were grateful to continue her legacy with a thoughtfully updated new edition.
Breastfeeding and Human Lactation, Sixth Edition is the ultimate reference for the latest clinical techniques and research findings that direct evidence-based clinical practice and research for lactation consultants and specialists. It contains everything a nurse, lactation consultant, midwife, women's health nurse practitioner, physician assistant, or Ob/Gyn needs to know about lactation care and scie
nce. Topics include placing breastfeeding in its historical context, workplace-related issues, anatomical and biological imperatives of lactation, the prenatal and perinatal periods and concerns during the postpartum period, the mother's health, sociocultural issues, and more vital information.

With contributions from the foremost experts in the field, this leading resource contains a clear clinical focus with more than 2,000 research studies supporting the clinical recommendations found in the text. Furthermore, the updated Sixth Edition features new and additional case studies, expanded cultural content, inclusion of new regulations and guidelines, information on alternative medicine, and gender inclusive language.