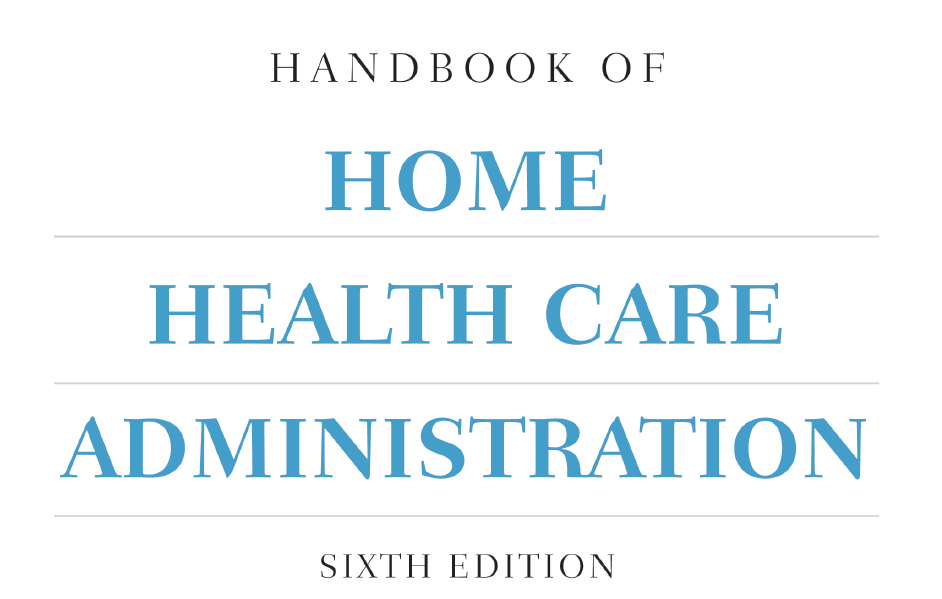 Please join us in congratulating Marilyn D. Harris, author of Handbook of Home Health Care Administration, Sixth Edition, in being a recipient of the American Nurses Association (ANA) 2018 National Awards. This prestigious honor recognizes "outstanding nurses whose dedication and achievements have contributed significantly to the nursing profession."
ANA has chosen Harris for the Distinguished Membership Award that celebrates exceptional leadership and contribution to ANA's mission. The awards ceremony will take place on Friday, June 22 in Washington, D.C., during ANA's Membership Assembly.
About the text:
Handbook of Home Health Care Administration, Sixth Edition is a comprehensive text that reflects the current state of home health care administration. With contributions from leading experts in the field, it addresses key aspects of home health care, including finance, human resource development, legal and ethical issues, management information systems, marketing, quality management, research, and current technology for patient care.
The Sixth Edition includes seven new chapters:
Status of Home Health Care: 2015 and Beyond
The Roles of and Competency Requirements for Paraprofessionals
Disaster Preparedness
Pediatric Home Care
Beyond Medicare-Certified Home Health Services: An Overview of Other Types of Home Care Services
Expanding Your Performance Improvement Program: Using Process and Other Measures to Improve Care
ADRs, CERTs, RACs, SMRCs, ZPICs, and Other External Audits
To learn more, visit our website.