Dr. Joseph Esherick Monthly Blog – January 2012
When I was in medical school in the early 1990's, one of the principles that I learned was to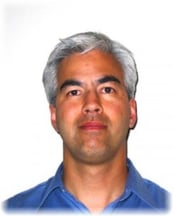 never prescribe beta-blockers to patients with chronic obstructive pulmonary disease (COPD). We knew that stimulation of beta-2 receptors caused bronchodilation and therefore the belief was that beta-blockers would cause bronchospasm and lead to COPD exacerbations. This practice was analyzed in a Cochrane review by Salpeter et al. in 2005 which concluded that, "cardioselective beta-blockers, given to patients with COPD do not produce a significant short-term reduction in airway function or in the incidence of COPD exacerbations. "[1] Another study focusing on the treatment of systemic hypertension in patients with pulmonary disease also concluded that cardioselective beta-blockers (β1-selective antagonists) were safe to use in patients with stable COPD.[2] One final review of the available evidence came to the same conclusion that, "the use of cardioselective beta-blocker therapy in patients with cardiovascular disease and comorbid COPD [appears safe]."[3]
These previous reviews attested to the safety of beta-blocker therapy in patients with stable, mild-moderate COPD. However, a recent study analyzed the question whether beta-blockers in patients with COPD are beneficial if there is an indication for their use?[4]
Short et al. performed a retrospective cohort study of nearly 6,000 patients from Scotland who were older than 50. They excluded patients with malignancy. They found that beta-blocker therapy was associated with a 22% reduction in all-cause mortality and was associated with a reduction in hospital admissions for COPD exacerbations. These mortality benefits appeared to be independent from any history of cardiovascular disease. In addition, the investigators noted no significant decline in pulmonary function related to beta-blocker therapy.
This study reconfirms that beta-blockers are not only safe to use in COPD, but they also may have a mortality benefit for patients with COPD.
---
Joseph Esherick, MD, FAAFP is the Associate Director of Medicine and the Medical ICU Director at the Ventura County Medical Center in Ventura, California. He is also an Associate Clinical Professor of Family Medicine at The David Geffen School of Medicine at UCLA. He received his medical degree from Yale University School of Medicine, New Haven, Connecticut, and completed a family practice residency at the Ventura County Medical Center, Ventura, California. He is board certified in family medicine and the author of the Tarascon Primary Care Pocketbook and the Tarascon Hospital Medicine Pocketbook. He instructs the Hospitalist Procedures course for the National Procedures Institute and is an editorial board member for Tarascon Publishing and for Elsevier's First Consult.
Dr. Esherick is the author of some of Tarascon Publishing's best-selling titles including:
The recently published Tarascon Medical Procedures Pocketbook, Tarascon Hospital Medicine Pocketbook and Tarascon Primary Care Pocketbook. Both titles are available in print and mobile (iPhone, Android and Blackberry).
---