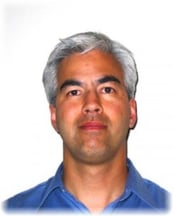 Dr. Joseph Esherick Monthly Blog - May 2011

Initiation of statins during the acute period has been shown to be beneficial during an acute coronary syndrome and immediately following an ischemic stroke. [1,2,3] It is believed that statins, HMG-CoA reductase inhibitors, have pleiotropic properties that have anti-inflammatory effects, improve endothelial function and inhibit the body's thrombogenic response. The properties are in addition to the lipid lowering effects of statins. These pleiotropic effects are felt to be the principal mechanism by which statins decrease recurrent cardiovascular and cerebrovascular events when started acutely during an acute coronary syndrome or immediately after an ischemic stroke. Statins have also been shown in two randomized controlled trials to decrease the incidence of peri-procedural myocardial infarction if started soon before percutaneous coronary intervention or before major vascular surgery. [4,5]
It is with this background that Winchester et al. performed a meta-analysis of randomized trials to determine whether the pre-procedural initiation of statins can reduce peri-procedural myocardial infarctions. [6] Studies were selected that compared patients scheduled to undergo an invasive procedure which randomized patients to statin therapy versus control. Trials were excluded if multiple interventions were performed. Twenty one randomized trials with a total of 4,805 patients were included in the meta-analysis. A statin was initiated between 1 – 30 days prior to the procedure. The primary outcome was post-procedural nonfatal myocardial infarction. Secondary outcomes were mortality, need for revascularization, or atrial fibrillation. The primary procedures included in these trials were percutaneous coronary intervention (PCI), coronary artery bypass grafting (CABG), or noncardiac surgery.
The results of the meta-analysis are that pre-procedural initiation of statins significantly reduces the incidence of MI after PCI or noncardiac surgery. Statins did not lead to a mortality reduction for any procedure and did not reduce the incidence of post-operative MI after a CABG. Statins significantly reduced the risk of an MI after PCI and after major noncardiac surgery (relative risk 0.57, 95% CI 0.46-0.7; p=0.004). The PCI trials initiated a statin 1-7 days prior to the procedure, but the trials involving noncardiac surgery started the statin 30 days prior to the operation.
The meta-analysis did have some significant drawbacks. First, five different statins were used in the different trials and multiple different dosages were studied. Second, the optimal duration of therapy is unclear. The follow-up duration ranged from 1 day to 6 months.
This study did show a consistent benefit of pre-procedural initiation of a statin prior to PCI or major nonvascular surgery. If possible, the statin should be initiated at least 1 week prior to PCI and at least 30 days prior to major nonvascular surgery. Statins should be continued for at least 30 days after major nonvascular surgery and should be continued indefinitely for patients found to have significant coronary artery disease at the time of cardiac catheterization. The lack of proven benefit prior to CABG may be related to the small sample size in these trials or the relatively lose dose of statin used (atorvastatin 20 mg/day or simvastatin 20 mg/day). More data are needed for CABG before any definitive recommendation is made.
---

Joseph Esherick, MD, FAAFP is the Associate Director of Medicine and the Medical ICU Director at the Ventura County Medical Center in Ventura, California. He is also an Associate Clinical Professor of Family Medicine at The David Geffen School of Medicine at UCLA. He received his medical degree from Yale University School of Medicine, New Haven, Connecticut, and completed a family practice residency at the Ventura County Medical Center, Ventura, California. He is board certified in family medicine and the author of the Tarascon Primary Care Pocketbook and the Tarascon Hospital Medicine Pocketbook. He instructs the Hospitalist Procedures course for the National Procedures Institute and is an editorial board member for Tarascon Publishing and for Elsevier's First Consult.
Dr. Esherick is the author of some of Tarascon Publishing's best-selling titles including:
Tarascon Hospital Medicine Pocketbook and Tarascon Primary Care Pocketbook. Both titles are available in print and mobile (iPhone, Android and Blackberry).
---
[1] Bavry AA, Mood GR, Kumbhani DJ, Borek PP, Askari AT, Bhatt DL. Long-term benefit of statin therapy initiated during hospitalization for an acute coronary syndrome: a systematic review of randomized trials. Am J Cardiovasc Drugs 2007; 7: 135– 41.
[2] Hulten E, Jackson JL, Douglas K, George S, Villines TC. The effect of early, intensive statin therapy on acute coronary syndrome: a meta-analysis of randomized controlled trials. Arch Intern Med 2006; 166: 1814 –21.
[3] Amarenco P, Bogousslavsky J, Callahan A 3rd, Goldstein LB, Hennerici M, Rudolph AE, Sillesen H, Simunovic L, Szarek M, Welch KM, Zivin JA; Stroke Prevention by Aggressive Reduction in Cholesterol Levels (SPARCL) Investigators. High-dose atorvastatin after stroke or transient ischemic attack. N Engl J Med. 2006; 355(6): 549-59.
[4] Pasceri V, Patti G, Nusca A, et al. Randomized trial of atorvastatin for reduction of myocardial damage during coronary intervention: results from the ARMYDA (Atorvastatin for Reduction of MYocardial
Damage during Angioplasty) study. Circulation 2004; 110: 674–8.
[5] Schouten O, Boersma E, Hoeks SE, et al. Fluvastatin and perioperative events in patients undergoing vascular surgery. N Engl J Med 2009; 361: 980 –9.
[6] Winchester DE, Wen X, Xie L, and Bavry A. Evidence of Pre-Procedural Statin Therapy: A Meta-Analysis of Randomized Trials. J. Am. Coll. Cardiol. 2010; 56; 1099-1109.