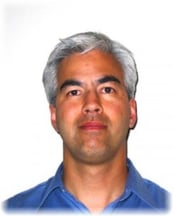 Dr. Joseph Esherick Monthly Blog - April 2011
The leading cause of death in the United States is cardiovascular mortality. Therefore, the early identification and appropriate management of acute coronary syndrome is essential for all hospital-based physicians. The American College of Cardiology Foundation and the American Heart Association have recently updated their practice guidelines on the management of patients with unstable angina (UA) and non-ST-elevation myocardial infarction (NSTEMI)1.
This blog will focus on the primary changes in the management of non-ST-elevation acute coronary syndrome. The Level 1 recommendations are that patients with definite UA/NSTEMI at medium to high risk should receive 325 mg of aspirin and a second antiplatelet agent on presentation. Dual antiplatelets should be given regardless of whether an invasive or conservative strategy is chosen. The second antiplatelet agent could be either a loading dose of clopidogrel, prasugrel, or a GP IIb/IIIa inhibitor (preferably eptifibatide or tirofiban). The major change in the recommendations is that dual antiplatelet therapy is now routinely recommended upstream of percutaneous coronary intervention (PCI). In patients undergoing PCI, both aspirin and a thienopyridine, clopidogrel or prasugrel, should be continued for at least 12 months. For those treated conservatively, dual antiplatelet therapy should continue for at least 1 month and ideally for 1 year.
Certain aspects of antiplatelet therapy that remains undefined in UA/NSTEMI include the optimal loading dose of clopidogrel and the optimal thienopyridine to use. It remains unclear whether patients should receive a clopidogrel loading dose of 300 mg or 600 mg. In addition, although there are preliminary reports that have demonstrated improved outcomes with prasugrel compared with clopidogrel (primarily a reduction in nonfatal myocardial infarctions), the bleeding risk is higher with prasugrel. Therefore, at this point either thienopyridine may be used as the second antiplatelet agent.
It is often difficult to decide who should be managed via in early invasive approach versus a conservative approach. Patients who qualify for an early invasive approach (within 12-24 hours of presentation) include those with refractory angina or hemodynamic or electrical instability, and high-risk patients who have an elevated risk for clinical events.
Patients who are treated with a conservative approach should follow additional guidelines with regards to diagnostic and therapeutic management. A cardiac catheterization is indicated if they develop recurrent chest pain, heart failure, or arrhythmias, or if a myocardial perfusion scan prior to discharge reveals evidence of occult cardiac ischemia. In addition to dual antiplatelet therapy, antithrombotic therapy should be initiated upon presentation. Antithrombotic therapy could be in the form of an unfractionated heparin infusion or with therapeutic doses of a low-molecular-weight heparin (LMWH) or fondaparinux. Antithrombotic therapy should be continued for the duration of the hospitalization, up to 8 days. For those with a history of GI bleeding, concomitant administration of acid-suppressing medications (e.g., H2-receptor blockers or proton pump inhibitors) should be used. It is still unclear whether certain proton pump inhibitors (PPIs) decrease the antiplatelet efficacy of clopidogrel, but PPIs do not inhibit the efficacy of prasugrel. Also, H2-receptor blockers do not affect the antiplatelet effect of either clopidogrel or prasugrel.
Additional therapies that are recommended during the period of hospitalization include the following. Beta-blocker therapy titrated to a resting heart rate of 55-65 beats/minute and high-dose statins (e.g., atorvastatin 80 mg/day) are routine interventions. In addition, patients with diabetes should have their blood glucose levels maintained less than 180 mg/dL. Patients with chronic kidney disease should receive adequate hydration prior to coronary angiography and the amount of contrast used during angiography should be minimized. The evidence was not sufficient to recommend any specific type of intravenous fluid for hydration (i.e., sodium bicarbonate versus normal saline) or whether N-acetylcysteine administration as adjunctive therapy to hydration was beneficial.
_________________________________________________________________________________
1. Wright RS, Anderson JL, Adams CD, Bridges CR, Casey DE Jr, Ettinger SM, Fesmire FM, Ganiats TG, Jneid H, Lincoff AM, Peterson ED, Philippides GJ, Theroux P, Wenger NK, Zidar JP. 2011 ACCF/AHA focused update of the guidelines for the management of patients with unstable angina/non–ST-elevation myocardial infarction (updating the 2007 guideline): a report of the American College of Cardiology Foundation/American Heart Association Task Force on Practice Guidelines. J Am Coll Cardiol 2011; 57: xxx–xxx [in press]
_________________________________________________________________________________
Joseph Esherick, MD, FAAFP is the Associate Director of Medicine and the Medical ICU Director at the Ventura County Medical Center in Ventura, California. He is also an Associate Clinical Professor of Family Medicine at The David Geffen School of Medicine at UCLA. He received his medical degree from Yale University School of Medicine, New Haven, Connecticut, and completed a family practice residency at the Ventura County Medical Center, Ventura, California. He is board certified in family medicine and the author of the Tarascon Primary Care Pocketbook and the Tarascon Hospital Medicine Pocketbook. He instructs the Hospitalist Procedures course for the National Procedures Institute and is an editorial board member for Tarascon Publishing and for Elsevier's First Consult.
Dr. Esherick is the author of some of Tarascon Publishing's best-selling titles including:
Tarascon Hospital Medicine Pocketbook and Tarascon Primary Care Pocketbook. Both titles are available in print and mobile (iPhone, Android and Blackberry).