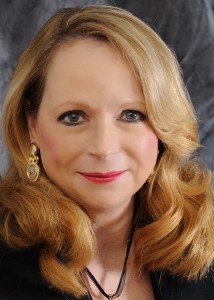 Why does the thought of teamwork assignments make entire classes of students and professors cringe? Despite years of research and numerous articles emphasizing the need for teamwork experiences in higher education, few instructors have been formally educated in methods to teach teamwork. There are even fewer courses devoted exclusively to teamwork, despite some excellent texts (Freshman, Rubino, & Chassiakos, 2009). Many of us stumble along, and, if we are lucky, find mentors who have years of experience in classroom teamwork assignments. I was fortunate to have colleagues who believed in the need for teamwork for our discipline, even when many other faculty members found it too frustrating to deal with.
We shouldn't wait until people are in post-graduate programs to introduce them to applied teamwork (Nash, 2008; Newell, 1990). That road leads to disappointment. Habits of doing everything alone have been instilled and teaching teamwork must undo many of these "I can do it all" or "I should do it all" attitudes. Teamwork education must begin at the undergraduate level and continue through graduate school and beyond (Drake, Goldsmith, & Strachan, 2006; Lerner, Magrane, & Friedman, 2009). Once employed, our graduates will be judged by their supervisors and colleagues on their ability to be team players. In healthcare, lives literally depend on good teamwork (Sehgal, Fox, Vidyarthi, Sharpe, Gearhart, Bookwalter, Baker, Aldredge, Blegen, & Wachter, 2008).
So, how can instructors encourage effective teamwork participation in the online environment? Here are some tried and true methods I have used you can apply to your courses.
Post a syllabus that explicitly addresses the value of teamwork and the rubrics by which students will be judged. Students want and deserve to know what they need to do to achieve their educational goals in a course. The proportion of their grade for the course related to teamwork should be meaningful. One to five percent of a course grade is not adequate to motivate students to actively engage in teamwork. A bare minimum of ten percent of the course grade should be assigned to the team projects. In addition, for teamwork, they should be judged by their peers, not only by the instructor. There are a number of teamwork rubrics; I happen to like the one I created with my colleagues (Buchbinder, Cox & Casciani, 2012, p. 374). The tool addresses key criteria for successful team players, including: attendance, preparation, collaboration and goal identification, active participation, open-mindedness and willingness to modify opinions, concise presentation of ideas, timely submission of assignments, respectful and considerate interactions with teammates, fulfillment of responsibilities and active work on achievement of group consensus. Used as an Excel file, students can easily total up the scores. Students are required to explain why they gave a teammate a score of under 3 or over 8 on a scale of 1 to 10. They must also indicate whether they would work with this person again (Yes/No) (Buchbinder, Cox & Casciani, 2012, p. 374).
Establish ground rules for netiquette. Most universities have guidelines for student civility and for respectful online interaction with instructors and peers. Place these guidelines in your syllabus and separately in your online course, and make a point of referring students to these documents. If a student behaves inappropriately later on, he or she cannot claim ignorance.