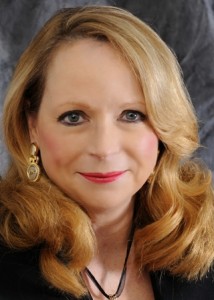 Technology has brought us many wonders, among which are iPhones, iPads, and online education. Born into an era of these constantly evolving gadgets, is it any surprise that Generation Y has a culture of sharing everything? They share music, videos, jokes, and status updates, including check-ins and bad break-ups. Texting has given rise to a new language, so much so that a glossary of abbreviations is required for parents to understand what their kids are saying to each other. Gross (2011) sees plagiarism as a cultural issue of this generation that loves to share.
As educators, it has become more challenging for us to teach students proper business language and appropriate boundaries. Perhaps the most challenging of these boundaries for us to teach is not to fabricate materials or appropriate other people's work and present it as their own. Is it really their fault that they have difficulty with this concept? What are they seeing in the news? Here are but a few examples.
• A college dean discovered his work plagiarized by academics (Fish, 2010)
• Mitch Albon, author of Tuesdays with Morrie, fabricated material for a sports column (Mediamythbusters, n.d.)
• Doris Kearns Goodwin, historian, paid an author for using large portions of his book without attribution (Kearns, 2009).
What were the consequences for these people? In some instances, they were terminated from their jobs. In others, the consequences were a little public humiliation, and they continued about their lives.
My work was plagiarized by two college professors who submitted a paper to a prestigious journal. Unfortunately for them, I was one of the reviewers. They used a five-hundred word published abstract of mine verbatim, in its entirety, without any attribution. When I discovered the theft, I had to document and prove it was my work. What were their consequences? I have no idea. The authors were blinded to me and the journal editor never told me. If journalists, authors and academics struggle with the notion of not stealing someone else's intellectual property, why are we so shocked and angry when it occurs in our classrooms, be they face to face or online?