By Kristina M. Young, MS & Philip J. Kroth, MD, MS
Authors of Health Care USA, 9th Edition
Amidst all the rhetoric and bluster of the health care debate, public discourse suggests that many lawmakers and the American public have little understanding of the fundamental principles of how insurance actually works. Regarding the ACA, calls to end its "individual mandate" because it infringes upon personal rights, suggestions to segregate people with pre-existing conditions into high-risk pools, and proposals to cap life-time health insurance benefits are only three examples of what seem to bespeak an enduring ignorance. In the face of all controversies, health insurance market principles remain grounded in insurers' management of risk and how insurance works.
In essence, insurance is a tool to manage risk among groups of individuals. The concept is based on the ability to estimate the probability of a given event occurring to individuals in the group and its costs over a period of time. The probability of the event times the costs is the estimated total cost for the group will incur over the time period. The cost to individuals in the group is the total cost divided by the number of individuals in the group. Insurance works because of its ability to spread the risk of payment for the given event over the whole group.
Health insurance not only seeks to manage the financial risk of unexpected illnesses in a given group, it also seeks to cover the ongoing costs of health care for those who are already sick or those with pre-existing conditions. For health insurance to work, low-risk healthy individuals must be willing to pay premiums that help offset the cost of their higher-risk counterparts. This is why there is a financial incentive for private insurers to attempt to compose pools of subscribers who are healthier or who have less risk of developing an illness or don't have pre-existing conditions. Such a plan is less expensive to the insurance company and the insured, making it more attractive and profitable as well. This approach fails if the goal is to cover all Americans because pools of high risk individuals or those with pre-existing conditions are then created where the cost to individuals in these "high risk pools" is very high or unaffordable.
This is why a critical component of the ACA is the Individual Mandate (IM) which requires all Americans, with few exceptions to have health insurance. It incentivizes participation in insurance by those who are at lower risk of health care costs or those with few or no pre-existing conditions and are unlikely to incur health care costs in the next year. The "incentive" is actually a tax penalty for those who choose to be uninsured..
Objections to the IM are often based on individual rights and "choice". However, most people are unaware that everyone is already paying for the uninsured in the form of higher health care costs secondary to covering uncompensated care. In 2013, prior to the ACA insurance provisions' enactment, combined payments for uncompensated care totaled $ 53.3 billion. The ACA's IM is a first-ever attempt to achieve universal coverage recognizing that in one form or another, taxpayers through federal, state and local governments and the private sector ultimately pay for the uncompensated care of the uninsured.
Another way to manage risk is to reduce it. In the case of health insurance, this takes the form of both reducing the likelihood of new illnesses and reducing the cost of pre-existing conditions. The federal government already funds a major portion of America's health insurance. In 2014, Medicare alone covered 57 million individuals at a cost of $ 619 B. Just as with the private health insurance industry, the federal government therefore is concerned with managing costs and uncertainties. This is why there has been the strong bipartisan support for MACRA that seeks to reduce the costs of care and ultimately the costs of health insurance.
Another way MACRA is attempting to reduce costs is to reduce the uncertainty of almost two decades in the way Congress allocated funds to reimburse physicians for Medicare services. Prior to MACRA in 2014 and since 1997, Congress used a severely flawed method to calculate physician reimbursement rates each year. Rather than correct the method (known as the Sustainable Growth Rate formula), Congress enacted temporary legislation seventeen times between 2004 and 2014 to prevent reductions in physician payments. This created "risk" of reduced Medicare payments each year resulting in uncertainty in the Medicare insurance market and higher costs. Under MACRA, physician Medicare payments are completely specified and predictable over the succeeding five years while reimbursement transitions to a new evidenced-based system incorporating innovative payment incentives based on quality.
Monitoring the health care debate merits close attention to discussions of risk and how various proposals address it. Observers are advised to be wary of proposals that violate the fundamental tenants of insurance such as proposing "high risk pools," excluding the coverage of pre-existing conditions, and not requiring all Americans to have insurance. Such approaches will ultimately fail especially if the end goal is to cover all Americans with health insurance.
Kristina M. Young, MS is an instructor at the University at Buffalo, School of Public Health and Health Professions, State University of New York, where she teaches graduate courses in health care organization and health policy for students in the fields of public health, law and management. Ms. Young also is an instructor at Canisius College of Buffalo where she teaches graduate students in the Department of Health and Human Performance.
Ms. Young is the Executive Director of the Western New York Public Health Alliance, Inc., an organization that administers government and private funds to support public health activities in the western New York region. She also is President and Owner of Kristina M. Young and Associates, Inc., a management consulting and training firm specializing in health and human services organizations. Previously, she served as President of a corporate training and development organization; as Executive Vice President of a not-for-profit organization dedicated to advancing the joint interests of a major teaching hospital and a health maintenance organization; and as the Vice President for Research and Development for a teaching hospital system and Executive Director of its health, education, and research foundation.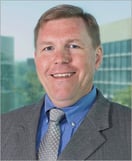 Philip J. Kroth, MD, MS is Associate Professor at the University of New Mexico School of Medicine. He is the Director of Biomedical Informatics Research, Training, and Scholarship unit at the UNM Health Sciences Library and Informatics Center and the Section Chief of Clinical Informatics in the UNM Department of Internal Medicine.
Dr. Kroth directs a post-doctoral research fellowship in biomedical informatics and a new clinical informatics fellowship for physicians. He was elected national chair of the American Medical Informatics Association Academic Forum for 2015