I am delighted to have Nancy H. Shanks, my fellow Jones & Bartlett Learning author and good friend with me to talk about her new book to be released in Spring, 2013, Cases in Health Care Management http://www.jblearning.com/catalog/9781449674298/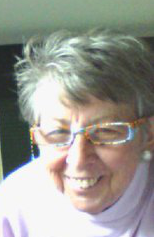 Nancy H. Shanks, PhD, has extensive experience in the health care field. For 12 years she worked as a health services researcher and health policy analyst and later served as the executive director of a grant-making, fund-raising foundation that was associated with a large multihospital system in Denver. During the last 15 years Dr. Shanks has been a healthcare administration educator at Metropolitan State College of Denver, where she has taught a variety of undergraduate courses in health services management, organization, research, human resources management, strategic management, and law. She is currently a Professor in the Health Care Management Program after having served as Chair of the Department of Health Professions for 7 years. Dr. Shanks' research interests have focused on health policy issues, such as providing access to health care for the uninsured. Nancy is now Emeritus Professor, Department of Health Professions, Health Care Management Program, Metropolitan State University of Denver, Denver, Colorado, Professor and Coordinator, Health Care Management Program
Nancy, aside from being able to go to work in your pajamas <G>, what made you decide to author your first textbook?
I had been teaching health administration for quite a while now, and our program had always had a difficult time finding textbooks for undergraduate students. While there are many books for graduate students, they are more advanced and written at a higher level than what is suitable for our students. Thus, a primary goal has been to address the lack of options at the undergraduate level.
The most critical area at the time was for a good introduction to all aspects of management as it applied to the health care industry. A general management textbook just didn't emphasize how health care was different from other industries. Additionally, we needed a book that would be relevant to all sectors of the health care industry, not just to hospitals.
I often commiserated with colleagues about the dearth of undergraduate textbooks at AUPHA meetings. It was when you (Sharon) and I were having a cup of joe at one of those meetings that the stars aligned, we teamed up to collaborate to address these issues. It was serendipity!!!
What do you like best about being an author?
It's not something that I ever planned to do, when I was younger. I was never the kid who was "most likely to become a writer or an editor." So, I love the fact that I've achieved something that didn't seem likely and was a stretch for me.
I also love that our book brought attention to the needs of undergraduate health care management programs. Our book has started a movement, with other people and publishers getting on the band-wagon and seeing that there's a significant market for these books for this growth area in health management education.
What do you like the least?
I became a professor to get away from day-to-day management. Then, I became department chair and started writing books with lots of contributing authors. It's the "herding cats" part of management, doing this type of textbook and trying to urge people to get their chapter or case done on time that really makes management difficult. Sometimes, it's just not that much fun, but it sure provides fodder for my work.
How do you think your life experiences have prepared you for writing textbooks on health care management?
My background in library and information science helped me focus on developing expertise in collecting and using information, which is clearly a boon to writing. I've been a health care junkie who has observed and study the field for many years. That really provides wonderful perspective on the industry that comes out in the books. It's the experiences of working for many managers and managing other people over the years that have provided perspective and, as I said earlier, the fodder for my writing.
What's your favorite time management tip?
There's a classic article that was published in the Harvard Business Review almost 40 years ago and passed on to me by another faculty member when I first started teaching. It was written by Oncken and Wass and was entitled "Management time: Who's got the monkey?" The gist of the article is that that those who work for managers try to shift their problems to the manager for resolution. That is, they shift the burden of the monkey to the manager, which in turn can end up consuming a huge amount of the manager's time. To prevent this from happening, managers need to learn to shift the monkey back to the givers, to encourage them to take the initiative to solve their own problems, and to therefore allow the manager to focus on his/her own tasks. This has always struck home with me as a way to manage our own time, but also to motivate others and help them to develop their own problem solving and time management skills.
If you had one take away piece of advice for faculty who want to become textbook authors, what would it be?
Come up with a good idea where there is demand for your area, and go for it. In the word of the Nike logo, "Just Do It!"
Tell me more about Cases in Health Care Management and the one-hundred and one (101) cases in the book.
While I am very biased, I think this is a terrific resource that is comprised of cases that are based on real-world scenarios. They deal with situations that managers will need to deal with on a daily basis. Thinking through how, as a manager, you would deal with these cases if you had to is definitely a way for young managers to think about and learn how to manage in the trenches.
Who is your target audience for Cases in Health Care Management?
Clearly, the primary audience is undergraduate health care management programs and students. The book offers cases that can be used in many different courses, such as HR, finance, or organization behavior. In addition, the book includes cases that could be used by nursing, public health, and other students, who might take a course or two in management. In business schools, this would be an excellent book for a special course in health care administration. Finally, with the cases written by the "other" Dr. Buchbinder (your spouse, Dale), there are many cases relating to quality, ethics and the like that are perfect for clinicians who are seeking to become physician executives in executive MBA programs.
Where can readers find more about your books and you on the Internet?
All I can say is Google our books and me!!!
Nancy, thank you so much for being with us here today. I know my readers will enjoy your work and your interview!
~~~~~~~~~~~~~~~~~~~~
Sharon Buchbinder, RN, PhD is Professor and Program Coordinator for the MS in Healthcare Management at Stevenson University in the Graduate and Professional School and former chair of the Association of University Programs in Health Administration (AUPHA). She is also the author of four books from Jones & Bartlett: Introduction to Health Care Management (1st and 2nd Ed) (with Nancy H. Shanks), Career Opportunities in Health Care Management (with Jon Thompson) and Cases in Health Care Management (with Nancy H. Shanks and Dale Buchbinder)to be released in spring 2013.