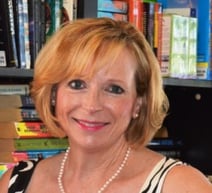 Last month I wrote about the importance of good case studies to engage readers' higher order thinking skills (HOTS) and that the case study method is an example, par excellence, of problem-based learning (PBL), an educational approach that engages the student and provides opportunities for deeper learning. The purpose of this blog post is to provide an overview of the role play as a useful teaching method to further engage students' HOTs, the pros and cons of using role play, and to offer some tips on how set the stage for and evaluate role play in your courses.
Why Use Role Play in Health Care Management Education?
As noted in my previous blog on case studies, fiction and well-written case studies engage the reader through a variety of modalities, intellectually and via stimulation of sensory and affective regions of the brain. The only thing missing from a good case study is auditory and kinesthetic learning, which can further engage the student and provide opportunities for metacognitive approaches to learning. This gap can be filled in with role play. Role play, an outgrowth of theater and psychodrama, has been utilized in a diverse array of professions, from psychological counselors and mediators, to lawyers and physicians (Blatner, 2009; Raines, Hedeen, & Barton, 2010). Metacognitive models have "elements of both experience and internal self-talk, or reflection, that occur during the learning process" (Bransford, Brown, & Cocking, 2000, in Buchbinder, Alt, Eskow, Forbes, Hester, Struck, & Taylor, 2005, p. 261). By providing opportunities for students to have in-class and online experience with role play using well-written case studies, instructors can enhance students' metacognitive learning which can be transferred to other situations and settings.
Kolb (1984) asserted "the most meaningful learning, knowledge acquisition, and integration occur when the learner progresses through all four stages of Abstract Conceptualization, Active Experimentation, Concrete Experience or Reflective Observation" (Buchbinder, Alt, Eskow, Forbes, Hester, Struck, & Taylor, 2005, p. 261). Instructors can utilize Kolb's model of learning by exposing the student to theory through lectures and readings for the Abstract Conceptualization stage, provide case studies for the Active Experimentation phase, use role play for the Concrete Experience stage, and follow up with self-talk and journaling for the Reflective Observation stage.
We all know the old joke about how you get to Carnegie Hall. The answer holds an essential truth: "Practice, practice, practice." The practice referred to doesn't just mean, "memorize the notes, you'll do fine." It means prepare ahead of time, then get up there, on stage, in front of other people, and take a risk. Just like the violinist, our students whether graduate or undergraduate can rehearse for their future roles as health care managers with role play--with some caveats.
Pros and Cons of Utilizing Role Play
The University of New Mexico School of Medicine (UNSOM) compared and contrasted a number of teaching methodologies, including role play (n.d.). Some of the positive aspects of using role play include, but are not limited to:
Lively, active learning that literally requires students to get out of their seats (in-class) or out of their comfort zone (online);
Concrete engagement with a specific scenario;
Opportunities to practice problem-solving and verbal or written communication skills;
Diverse insights;
Safe rehearsal of needed health care management knowledge, skills and attitude;
Self-talk, aka, reflection;
Instructor and peer feedback;
Opportunities for recorded audio or video feedback, so students can watch and hear themselves; and,
Development of skills preparing them for real world conversations and confrontations.
It all sounds so great, what could be bad? Here's a partial list from UNMSOM (n.d.):
Risk of embarrassment, particularly for shy students or students for whom English is a second language and fear failure in a public performance;
Technique relies heavily on students' creative abilities;
Role play could evoke memories and emotions of past negative experiences (remember this started with psychodrama);
Students may not like what they find out about themselves and may not want to share and compare their findings;
The activity can be a time waster if not well-planned by instructor, and if students are not motivated to be engaged in the activity; and
If done well, role play is time consuming. You must allow sufficient time.
So, what's an instructor to do? The same way you get to Carnegie Hall: prepare, prepare, prepare.
Setting the Stage
Most of us would not take a trip to another country without having a plan, yet some of us have at times walked into a classroom, or posted an assignment online without having any idea of where we are going. We think that because we've been teaching for X number of years, that we can "wing it." This is not one of those times.
You do not want to be unprepared for role play because, first and foremost, it would be an incredible disservice to your students. Secondly, why would you want to waste everyone's time if you don't have an organized approach? This is an excellent opportunity to assist your students in growing and developing into stronger practitioners. Set aside a few hours to think this through; you will be doing yourself a favor in the short and long run. Grumbles (2007) has an excellent presentation on teaching healthcare professionals how to deliver bad news through role play and role modeling. For health care managers, the discussions will be different from those of physicians and nurses. Here is what I recommend.
Select a well-written case that has opportunities for several students to participate. Do not go for the clear-cut, easy, yes/no answers. Think of this as an essay question, not a multiple choice approach. Find a case that has at least two characters in it that have a meaningful conflict. If time permits, students can take turns being one, then the other character, which forces them to be in the other person's shoes, provided it's a rich case full of nuances and layers. For the first attempt, I suggest you have no more than two or three characters in a case. Over time, as you and your students become accustomed to this activity, you can increase the number of participants in a scenario.
Provide the case to the students at least a week ahead of time with instructions. Include discussion questions (if not already provided with the case) to guide the students' thinking, as well as the rubric you will be using to assess their performance. The time will be better utilized if the students have read and researched the case in advance, know what you are looking for, and understand how they will be evaluated.
Set a time limit. It is hard to continue acting without a script for an extended period of time. You also want as many students to participate as possible.
Open the session by asking if there are any questions before you begin. This is the time to clarify, redirect and focus the group on the task at hand. Review the pros and cons of role play with the class, and let them know it is a safe environment. Civility and courtesy to one another is critical. Reinforce ground rules. Just like in live theater, everyone must turn off their cell phones, pay attention, and remain quiet while the scene is in play.
Invite students to participate. Congratulate the first participants and reinforce their pro-active behavior.
Instruct the other students to remain quiet and to take notes. They will be expected to provide constructive feedback to their peers using the rubric you provide to them.
When you begin the scenario, have a time keeper, it could be you, or it could be one of the other students. Stick to the time and stop the scenario when the time is up.
At this point you can either have the students switch roles (particularly effective with a dyad) or begin the peer feedback.
Let the peers do the talking first, then add your observations.
Have the students write up a reflective paper on the experience. It can be an open-ended essay, or you can give the students questions to respond to, such as, "How did this scenario make you "What changed in the course of role play for you?" or "What would you do differently if you were to have this experience in the real world?"
Evaluating Effectiveness
If you go to Carnegie Hall, one of the ways your effectiveness as performer is evaluated is by the applause you receive. You will also be looking for the critics' reviews the next day. Rubrics provided ahead of time to the students will enable you and their peers to give feedback on their Higher Order Thinking Skills (HOTS). Using a scalar rubric, how well did the students:
Analyze the scenario using critical thinking skills and examine underlying issues that might not appear on the surface?
Apply their knowledge of health care management to scenario and reflect on the impact of health care issues on the case?
Create or synthesize a proposed solution to the problem or conflict in the scenario?
Assess the feasibility of the proposed solution for the scenario?
Evaluate the impact of the proposed solution on the stake holders in scenario?
You can meet with the student individually to provide summary feedback, or you can send the student the feedback by email and discuss it with them by phone. It's important to have two-way communication to answer student questions and respond to their concerns.
Role play provides an excellent opportunity to immerse our students in a relatively safe, fictional representation of the world in which they will be working. Just like case studies, role play gives students opportunities to make mistakes, misinterpret motives, misread people's motivations, in a face to face or online classroom. Role play gives instructors an opportunity to enter the scenario as a guide and to provide corrective feedback on student performance before students enter the workforce. Once graduates enter the real world of employment, the risks are greater and the impact of their conversations and confrontations has consequences. By encouraging students to practice, practice, practice before they enter the workforce, we help them to become confident, competent, reflective practitioners.
Sharon B. Buchbinder, RN, PhD
Sharon Buchbinder got into a lot of trouble as a child for making up stories and acting them out. She is Professor and Program Coordinator for the MS in Healthcare Management at Stevenson University in the Graduate and Professional School and former chair of the Association of University Programs in Health Administration (AUPHA). She is also the author of three books from Jones & Bartlett: Introduction to Health Care Management (with Nancy H. Shanks), Career Opportunities in Health Care Management (with Jon Thompson) and Cases in Health Care Management (with Nancy H. Shanks and Dale Buchbinder)to be released in spring 2013.
Here are some additional resources if you are interested in this topic.
Barkley, E.F. (2010). Student engagement techniques: A handbook for college faculty. San Francisco, CA: Jossey-Bass.
Buchbinder, S.B., Alt, P.M, Eskow, K., Forbes, W., Hester, E., Struck, M., Taylor, D. (2005). Creating learning prisms with an interdisciplinary case study workshop. Innovative Higher Education, 29 (4): 257-274.
Culley, J. M., & Polyakova-Norwood, V. (2012). Innovation Center: Synchronous online role play for enhancing community, collaboration, and oral presentation proficiency. Nursing Education Perspectives, 33(1), 51-54. doi:10.5480/1536-5026-33.1.51
Davis, B. G. (2009). Tools for teaching, 2nd Ed. San Francisco, CA: Jossey-Bass.
Grumbles, L. (2007, March). Teaching communication skills to healthcare professionals:
Role play and role modeling.
Halawi, L. A., Pires, S., & McCarthy, R. V. (2009). An evaluation of e-learning on the basis of Bloom's taxonomy: An exploratory study. Journal Of Education For Business, 84(6), 374-380. doi:10.3200/JOEB.84.6.374-380
Nelson, T. (2010). Leading deep conversations in collaborative inquiry groups. Clearing House, 83(5), 175. doi:10.1080/00098650903505498
Raines, S., Hedeen, T., & Barton, A. (2010). Best practices for mediation training and regulation: Preliminary findings. Family Court Review, 48(3), 541-554. doi:10.1111/j.1744-1617.2010.01328.x
Sargeant, J., MacLeod, T., & Murray, A. (2011). An interprofessional approach to teaching communication skills. Journal Of Continuing Education In The Health Professions, 31(4), 265-267. doi:10.1002/chp.20139
Shannon, S. E., Long-Sutehall, T., & Coombs, M. (2011). Conversations in end-of-life care: communication tools for critical care practitioners. Nursing In Critical Care, 16(3), 124-130. doi:10.1111/j.1478-5153.2011.00456.x
University of New Mexico School of Medicine (UNMSOM) (n.d.) Teaching strategies/methodologies: Advantages, Disadvantages/Cautions, Keys to Success Adapted from and added to the work of Wehrli, G., Nyquist, J.G. (2003). Creating an Educational Curriculum for Learners at Any Level. AABB Conference. Retrieved from http://som.unm.edu/ume/ted/pdf/ed_dev/gen_teach_strategies.pdf