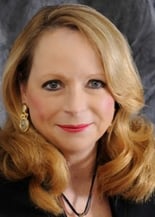 Technology has brought us many wonders, among which are iPhones, iPads, and online education. Born into an era of these constantly evolving gadgets, is it any surprise that Generation Y has a culture of sharing everything? They share music, videos, jokes, and status updates, including check-ins and bad break-ups. Texting has given rise to a new language, so much so that a glossary of abbreviations is required for parents to understand what their kids are saying to each other. Gross (2011) sees plagiarism as a cultural issue of this generation that loves to share.
As educators, it has become more challenging for us to teach students proper business language and appropriate boundaries. Perhaps the most challenging of these boundaries for us to teach is not to fabricate materials or appropriate other people's work and present it as their own. Is it really their fault that they have difficulty with this concept? What are they seeing in the news? Here are but a few examples.
• A college dean discovered his work plagiarized by academics (Fish, 2010)
• Mitch Albon, author of Tuesdays with Morrie, fabricated material for a sports column (Mediamythbusters, n.d.)
• Doris Kearns Goodwin, historian, paid an author for using large portions of his book without attribution (Kearns, 2009).
What were the consequences for these people? In some instances, they were terminated from their jobs. In others, the consequences were a little public humiliation, and they continued about their lives.
My work was plagiarized by two college professors who submitted a paper to a prestigious journal. Unfortunately for them, I was one of the reviewers. They used a five-hundred word published abstract of mine verbatim, in its entirety, without any attribution. When I discovered the theft, I had to document and prove it was my work. What were their consequences? I have no idea. The authors were blinded to me and the journal editor never told me. If journalists, authors and academics struggle with the notion of not stealing someone else's intellectual property, why are we so shocked and angry when it occurs in our classrooms, be they face to face or online?
Some of the ongoing challenges we have as educators include instilling a sense of integrity and respect for other people's intellectual property into our students, teaching them how to put things into their own words, and how to cite and reference properly. In an online environment, these challenges can be amplified. As instructors, we need to educate our students about what plagiarism is, teach them proper scholarly formatting, and encourage them to be creative--all at the same time. There are, of course, developmental issues with respect to undergraduate and graduate classes, but there are strategies that work for both. The following are some I have found to be helpful. I hope they are useful to you, too.
Ask for an ungraded writing sample. This can be accomplished easily in online courses by having students introduce themselves. I use this format:
Please share the following about yourselves:

1. The name you would like to be called by in this course;

2. Your educational background

3. Your current job title

4. Where you would like to see yourself in 5 years and

5. One fun (not embarrassing!) fact that others would be surprised to know about you.
This gives you a chance to see the student's natural writing style, or voice, and to keep it on file for future reference and comparison to other written assignments. It also gives you an opportunity to refer students early on to writing labs for support if you identify weaknesses in their writing.
Have a lecture, announcement and syllabus section on plagiarism. You should include a description and examples of plagiarism, references and links for on more information, as well as the consequences of plagiarism are at your institution.
Have a graded assignment on plagiarism. This can be a discussion question or an individual assignment. It can also be an item on a quiz or exam. This gives importance and weight to the topic.
Use SafeAssign, Turnitin or other software that checks for plagiarism. At my university, we have SafeAssign as a feature we can use in Blackboard. If you require all students to submit their work to SafeAssign, you can enable the DRAFT feature. That way the student can check his or her own work, correct the errors and then submit it to you. You put the responsibility squarely on the student's shoulders by giving them the tool and expecting them to correct it.
Here is an example of how I communicate with graduate students about using SafeAssign and plagiarism:
Most of you uploaded your papers to SafeAssign, per the instructions in the module. If you did not, you should have done so. This part of the assignment is really for you to see if you have inadvertently used material without attribution. Then you can correct those errors if/when you find them BEFORE you submit them to me. If I receive a paper with unoriginal, unattributed material after I have offered (required) you to use SafeAssign, it puts me in a predicament. I have to decide:

1--Did the student plagiarize with malicious intent?

2--Did the student use Safe Assign? If not, why not?

3--If the student did use Safe Assign and there were sections (not the references) that were highlighted by the program as unoriginal, and the student did not correct the paper, why not?

4--How should I, as the professor with this ethical dilemma, proceed?

I believe that most students do not use other peoples' work with malicious intent. I believe students make errors in attribution. If I find sections that are not original in a student's paper, I ask those questions listed above. I work with students to educate them about correct attribution.

However, if the same issues persist on subsequent papers, I will not be able to be as gentle in my responses. It is like a bell being rung. You can't un-ring it. Once you know what plagiarism is, once I have pointed out errors in attribution, then the student knows. And I have a responsibility to deal with the issue in accordance with the university guidelines.

I look forward to reading your papers and hope that my ethical dilemmas will be minimal!

Dr B
If after all the above, a student still doesn't catch their mistakes:
• I email the student and ask for a good time when we can speak by telephone.
• When we have the phone conversation, I tell them that SafeAssign has identified areas that are not original in their paper.
• I ask if they have current edition of the manual of style we require.
• I inform them that I am giving them the opportunity to revise and resubmit their work with corrections, however, I must deduct ten (10) percentage points to be fair to the other students.
Most of the time, the students are mortified and grateful for the chance to revise and resubmit. In the rare instance when the student continues to use someone else's work as his or her own, then we proceed to the penalty phase, which ranges from failing that one assignment to failing the whole course, depending on what is in the syllabus and the university policies. In addition, I keep my boss informed to prevent her from receiving ugly surprises. If a student has more than one instance of plagiarism, the matter is bumped up to the next level and greater consequences ensue.
The Internet and technology has brought us great opportunities for collaboration--and for plagiarism. With the right approach to educating our Generation Y students, we can groom the next generation of writers, scholars and productive citizens.
Sharon B. Buchbinder, RN, PhD
Sharon Buchbinder is Professor and Program Coordinator for the MS in Healthcare Management at Stevenson University in the Graduate and Professional School and former chair of the Association of University Programs in Health Administration (AUPHA). She is also the author of two books from Jones & Bartlett: Introduction to Health Care Management and Career Opportunities in Health Care Management.
Here are some references if you are interested in this topic.
Chace, W. M. (2012). A question of honor. (Cover story). American Scholar, 81(2), 20-32.
Fish, S. (2010, August 9). Plagiarism is not a big moral deal: It's a professional one. Retrieved from http://opinionator.blogs.nytimes.com/2010/08/09/plagiarism-is-not-a-big-moral-deal/
Generation Y's Cultural Awareness Sheet. (n.d.) University of Idaho, College of Agricultural and Life Sciences. Retrieved from http://www.agls.uidaho.edu/CASE/Documents/Publications/Generation%20Y%20Cultural%20Awareness%20Sheet.pdf
Gross, E. (2011, Winter). Clashing values: Contemporary views about cheating and plagiarism compared to traditional beliefs and practices. Education, 132(2): 435-440.
Kearns, M. (2009, April 21). The plagiarism paradox and 10 famous authors accused of plagiarism. Retrieved from http://www.examiner.com/article/the-plagiarism-paradox-and-10-famous-authors-accused-of-plagiarism
Mediamythbusters. (n.d.) Fabrications/Lying. Retrieved from http://mediamythbusters.com/index.php?title=Fabrications/Lying