By James A. Johnson, PhD, MPA, MSc
Author of Comparative Health Systems, 2nd Edition
Students in the U.S. and in many other countries as well, too often have a limited view of health care and population health, many times failing to see beyond their own borders. This is especially so when we consider the myriad health systems that emerged in the widest range of cultures and social contexts imaginable. Each of the countries of the world has a responsibility to its citizens and residents to provide for health and well-being. Some take this responsibility seriously and others do not. Some have severe resource constraints and others do not. Given the diversity of socio-political circumstances and variations in culture and history, we now see many variations.
The World Health Organization (WHO), with its nearly 200 member countries, has stated that a well-functioning health system working in harmony is built on having trained and motivated health workers and leaders, a well-maintained infrastructure, and a reliable supply of medicines and technologies, backed by adequate funding, strong health plans, and evidence-based policies.
Students in health administration, public health, and health policy programs at all levels, would be wise to broaden their perspectives by undertaking a studying the health system around the world. By undertaking the study of comparative health systems, students can expect to gain a better understanding of the global context of health, along with valuable knowledge and insights into various health systems that function in disparate social, political and economic conditions across countries.
More specifically students can expect to accomplish the following in such a course or program of study:
Learning from others—the health systems of the world all can serve as laboratories of learning. Each one is a social experiment attempting to accomplish certain goals. In the U.S. for example these goals are articulated in Healthy People 2030. We learned about primary care centers from South Africa and national health insurance from Germany. Likewise, there are many health systems in the world today that are more efficient and have better outcomes than we do in the U.S. We only have to look to our neighbor, Canada to see such an example.
The way of knowledge—we see comparative studies in other fields such as science and medicine. For example, an experiment, tested procedure, or new technology developed in one country utilized or imported by another country. It is no surprise that many Nobel Prizes are won by people working in international teams.
Our shared global village—we live in an increasingly interdependent world that "shrinks" in the face of rapid developments in connective technologies such as telemedicine, social media, and distance education. This also includes the ability to cross borders and span oceans in real time for meetings, diagnostic consultations, or disease surveillance. As oft stated, disease respects no borders and I suggest that our minds not create walls, but vistas instead.
Urgency of systems thinking—the future belongs to systems thinkers. By studying comparative health systems, students take a big step toward inculcating this valuable skill and perspective into their own future careers. They enhance their own capabilities in the widest range of domains, including management, leadership, and policy by better understanding interconnections and unintended consequences.
The future is now—whether one looks at climate change, pandemics, the aging global population, or any number of other challenges heretofore relegated as "the future", we are facing all of these now and will continue to do so in the coming decades. There is a certain urgency for students and faculty to better know the world they occupy. Health challenges are real and present. Health systems are part of the solution and the ability for these systems to effectively adapt can be a matter of life and death.
Innovation is unexpected—the next most salient innovation in health care, public health, or health policy can occur anywhere at any time. Health systems need to innovate in order to survive, thrive, and assure their nation's health. The innovations can be small or large, but when taken from a systems thinking perspective, the ripple effect can actually be global in scope. We certainly saw this with vaccination in the last century and will likely see many innovations that improve health outcomes in the years (or perhaps days) ahead.
It is fun—studying comparative health systems is enjoyable for almost all students. I have taught this subject for twenty years and consistently have students tell me it was their favorite course. Many went on to extend their comparative study with courses in global health, international affairs, and study abroad experiences. The current generations in college and graduate school are eager to learn about other cultures and are predisposed to learning from divergent perspectives. There seems to be an embrace of diversity and the valuing of differences. A course in comparative health systems provides just such an enriched learning opportunity.
Columbia University professor, Jeffery Sachs in his recent book, Building the New American Economy: Smart, Fair, and Sustainable, states:
"Sooner or later the United States will have to learn from the better performance of Canada, Japan, and Europe, where health care coverage, affordability, and outcomes are far better than those enjoyed by Americans."
The time to learn is now and the clear path for the way forward is through the study of comparative health systems. Enjoy!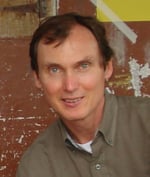 James A. Johnson, PhD, MPA, MS, is the author of Comparative Health Systems: A Global Perspective, Second Edition (with co-authors Carleen Stoskopf, ScD, and Leiyu Shi, DrPh, MBA, MPA). He is also the author of Health Organizations: Theory, Behavior, and Development, Second Edition.
Dr. Johnson is a medical social scientist and health policy analyst who specializes in organizational and system development. He is a Full Professor of Health Administration at Central Michigan University where he teaches courses in comparative health systems, international health, organizational behavior, and health systems thinking. He is also a Visiting Professor at St. George's University in Grenada, West Indies, and the former Chairman of the Department of Health Administration and Policy at the Medical University of South Carolina.