As one of the fastest growing disciplines in schools around the country, the computer science revolution has made computing one of the most exciting and essential subjects to study at both the undergraduate and graduate level.
Recently, Computer Science Degree Hub compiled a list of the 50 most innovative computer science departments at U.S. colleges and universities. Starting with QS 2013 and 2014 World University Computer Science & Information Systems, as well as U.S. News & World Report's 2014 Best Grad Schools Computer Science, the list compared schools based on state-of-the-art technology, faculty awards, alumni achievements, and groundbreaking research or technological contributions to the wider field.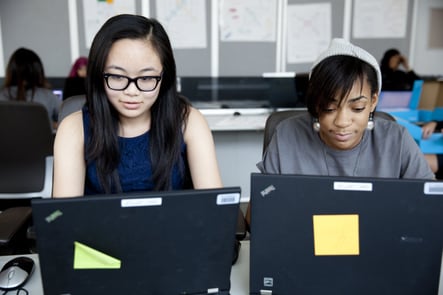 MIT topped the list with its Electrical Engineering and Computer Science department making a notable difference around the country. Known for its cutting-edge research and academic prowess, "the department's Computer Science and Artificial Intelligence Laboratory partners with forward-thinking companies to push the boundaries of artificial intelligence and computer science. For example, in 2014 it was revealed that the laboratory worked with Microsoft and Adobe to create an algorithm that retrieved tiny vibrations from objects shown – but not heard – in videos and reconverted them into intelligible audio signals. This technology enabled vibrations from a bag of potato chips to be transformed back into comprehensible speech. Notable MIT computer science graduates <link> include Google Analytics and Google Voice developer Wesley Chan and Internet Hall of Famer Brewster Kahle."
Rounding out the top 5 computer science departments were Stanford University, Columbia University, University of Washington, and Carnegie Mellon University. View the full list with explanations here.
With computer science education offering such promising career prospects, Jones & Bartlett Learning provides a wide selection of computer science texts that improve learning outcomes and provide career readiness. For more information or to view our Computer Science texts, visit jblearning.com/computing.