High school seniors are increasingly opting to pursue STEM studies after graduation. According to The Boston Globe, in Medfield, Massachusetts, just south of Boston, 27 percen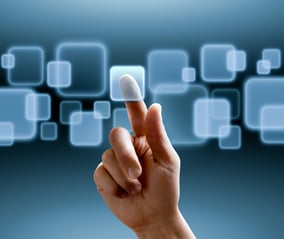 t of seniors this year have chosen to study computer science, mathematics, engineering, or science in college, up from 19 percent in 2007. In fact, the number of Medfield seniors declaring majors in these fields has now exceeded the traditionally popular business majors.
This shift towards technology correlates with how popular and savvy it has become over the past generation. Today's high school seniors have grown up using Twitter, Facebook, and YouTube, so it is second nature for a lot of them to lean towards a future developing programs or apps, or building smart software. As a result, the once "nerdy" subjects that only a few of the smartest kids pursued have become "the trendy thing to do," as Medfield High School graduate, Rachel Thornton, puts it. "It means you're smart and hip and in touch with technology, which is such a big part of our lives now."
The increasing number of students studying a STEM subject in college is also the result of growing support to introduce these topics at an earlier age. In today's society, nearly every occupation involves technology in one aspect or another. Schools have been successful at emphasizing the importance of technology and preparing students for a high-tech future, and it's starting to pay off.
The Bureau of Labor Statistics predicts "jobs for app developers will increase by 23 percent between 2012 and 2022…employment growth for biomedical engineers at 27 percent and information security analysts at 37 percent, compared to an average 11 percent across all sectors." Furthermore, the US National Center for Education Statistics found that the number of college freshmen declaring majors in one of the technology fields has increased by 14 percent from 2008 to 2012. Due to these encouraging statistics, economists are now projecting that students who develop high-tech skills will have an easier time acquiring jobs after graduating college.
As technology continues to shape and transform education, Jones & Bartlett Learning is committed to providing industry-leading solutions in Computer Science. From introductory computer science, to programming, and information security to game development, we provide instructors and professionals with superior texts and quality resources developed by respected authors and educators.