According to a recent article in The Salt Lake Tribune, Utah's public school system doesn't prepare its students adequately for their future jobs and careers. In fact, they currently only ask that graduates prove they have basic office skills to create a document, build spreadsheets, and organize files.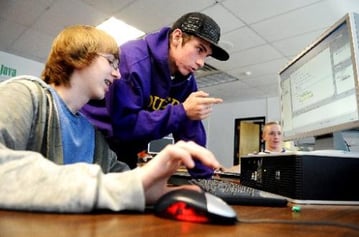 Many students, such as Zane Williams, a sophomore at Brighton High School, are realizing that computer science, especially programming, is "becoming a bigger part in jobs and careers. Even if you're not a programmer, you probably need to know a little bit." Fortunately, Utah's Board of Education has realized the importance of computer literacy to today's job market and has organized a task force to meet this summer to decide how fluent Utah graduates should be in computer science.
One possible outcome would be to incorporate computer sciences into core classes, such as math. However, with the constant changes in technology, it's difficult to keep up with what's current to update curriculum and train instructors.
Jeffrey Nelson, chairman of the Utah STEM center and CEO of Nelson Labs noted that Utah lawmakers are looking to invest $10 million in science, technology, engineering and math, or STEM education, but that doesn't immediately include any computer science initiatives. In the meantime, advocated suggest teaching more coding as well as starting computer education earlier.
With computer science education becoming noticeably more relevant in high schools and offering promising career prospects, Jones & Bartlett Learning provides a wide selection of texts that improve learning outcomes and provide career readiness. For more information or to view our Computer Science texts, visit jblearning.com/computing.