Across Massachusetts, lawmakers report that there are currently two unemployed people for every one job. However, the opposite is the case for all STEM (science, technology, engineering and math) jobs where there are twice as many jobs as applications to fill them. In addition, the U.S. Bureau of Labor Statistics estimates that in these areas there are 150,000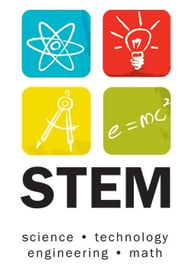 new jobs created annually with salaries ranging from $50,000-$130,000, with approximately 150,000 available jobs annually. Specifically in the computer and information research field employment is expected to grow by 19 % between 2010 and 2020. It also reports that the median annual wage was just over $100,000 in May 2010.
Despite the high demand for workers in these fields, companies often experience difficulties filling open positions with qualified candidates, forcing them to look abroad or outsource. The reason is that not enough U.S. students gravitate toward computer science and engineering—a majority of employed specialized workers are foreign students.
One mission of the Massachusetts Legislature's new Tech Hub Caucus is to meet the growing job demand in the tech sector by encouraging younger students to pursue math and science. State Senator Karen Spilka recently filed a bill that requires all public schools to have a standard computer science curriculum, with the intent to get more students interested in the subject before they reach high school.
"A lot of kids in 8th and 9th grade who haven't been exposed to computing, definitely an indication that they're not likely to go back and become interested in it or even if they do their interest is not likely to hold up over time," said Steve Vinter, an engineering director at Google.
With computer science and math education offering such promising career prospects, Jones & Bartlett Learning provides a wide selection of texts that improve learning outcomes and provide career readiness. For more information or to view our Computer Science texts, visit jblearning.com/computing, or visit jblearning.com/math to view our variety of Mathematics texts.