Now in it's fifth edition, Computer Science Illuminated has surpassed its competitors as the market leading textbook for introductory computer science. Authored by two of today's most respected computer science educators, Nell Dale and John Lewis, the Fifth Edition continues its thorough presentation of computing systems to provide computer science majors with a solid foundation for further study, and offers non-majors a comprehensive and complete introduction to computing.
New to the revised and updated Fifth Edition is the first-of-its-kind personalized adaptive learning (PAL) program. PAL Computer Science aligns seamlessly to the chapters and learning objectives of Computer Science Illuminated and through diagnostic assessments it automatically generates individualized and interactive study plans for every student. Each personalized study plan is tailored to address the individual student's weaknesses, encouraging and enabling students to study more efficiently and focus on the areas where they struggle most. The result: students are better prepared for lectures, discussions, and exams.
How does PAL Computer Science benefit instructors? With PAL Computer Science, instructors can view reports on student engagement over time, including logins per week,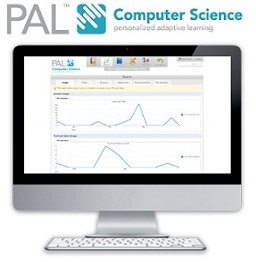 tests, quizzes, and remediation activities completed per week, and a real-time student activity feed. Instructor reporting features include individual and aggregate assessment scores, completion rates, and highly actionable learning metrics like proficiency in course objectives. Instructors can use these reports and metrics to identify student knowledge gaps and tailor their teaching to address the areas where students struggle. The result: time spent teaching in the class room (or online) is more productive.
Learn more about PAL Computer Science at go.jblearning.com/PALcs.