Vaccines are a "best buy" in global health and all of us should be familiar with global vaccine efforts against childhood illness.


The Evolution of Global Childhood Vaccine Programs
The first major program for childhood vaccines globally was the Expanded Program on Immunization, (EPI), established in 1974. UNICEF was the primary actor in this program, with substantial global support. The EPI program aimed to enhance coverage of vaccines to protect against six childhood diseases: diphtheria, pertussis, and tetanus (DPT); polio; tuberculosis (TB); and measles.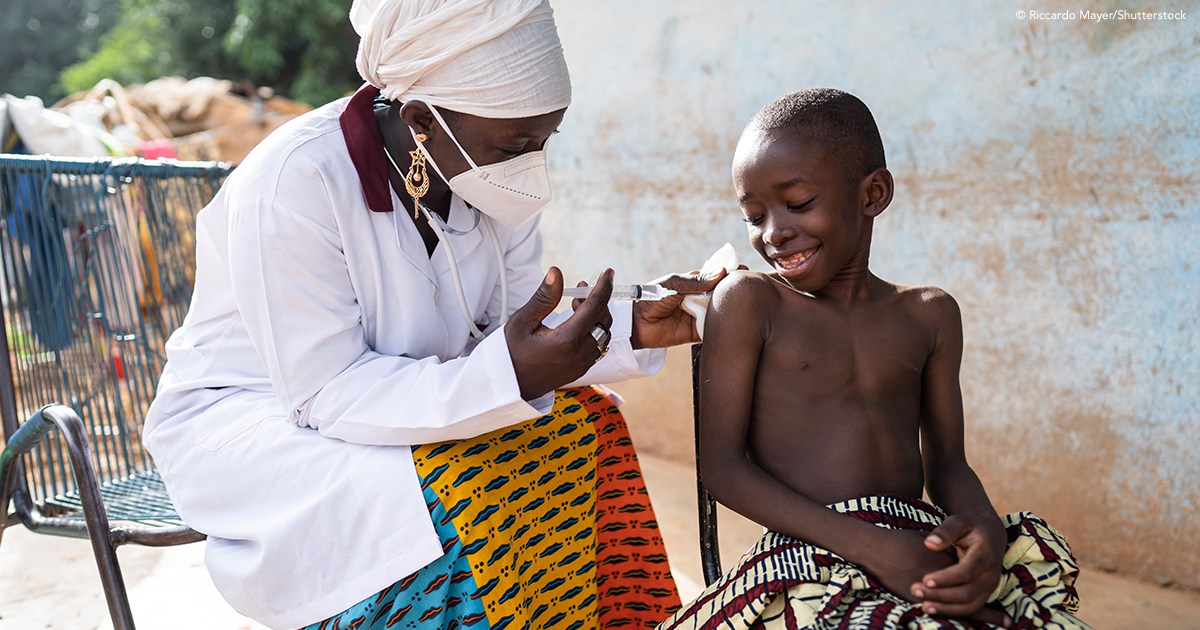 In 2000, the Global Alliance for Vaccines and Immunization – now Gavi, the Vaccine Alliance - was formed as an international public-private partnership. Gavi aims to enhance coverage of childhood vaccines, expand access to new vaccines, and improve the effectiveness and efficiency of global efforts in this area. It seeks to do this by supporting vaccine financing, development, and production, helping to build capacity for vaccine programs in "eligible" low- and lower middle-income countries, and assisting those countries in getting affordable vaccines to all their children.


Childhood Vaccines Today and their Benefits
Since Gavi's formation, a number of recommended vaccines, besides the six basic ones noted earlier, have been added to the global vaccine program. These vaccines address: hepatitis B; rotavirus; Haemophilus influenza type b; human papilloma virus; and rubella; and pneumococcal infections.
Gavi has also been instrumental in helping to develop new financing instruments for the global vaccine program. In addition, Gavi has helped enable new vaccine formulations, such as a vaccine which contains five antigens (diphtheria, pertussis, tetanus, and hepatitis B and Haemophilus influenzae type b). This has the value of reducing the number of patient contacts that are needed to fully immunize a child.
Many people who are alive today have no understanding of the enormous benefits conferred by childhood vaccines. They have never seen a child with "whooping cough," known a child to die from measles, seen anyone in an iron lung when polio kept them from breathing, or helped a friend who has leg braces because they were paralyzed by polio.
In fact, two good examples of the great benefits of childhood vaccines relate to measles and polio. The number of polio cases in the world declined from 350,000 in 1988 to 134 in 2019, as the world engaged in a global program to eradicate this disease. Measles has historically been one of the leading killers of young children, which most people in high-income countries don't understand at all. Before the introduction of measles vaccine in 1963 and widespread vaccination against it, measles caused an estimated 2.6 million deaths each year. In 2018, the number of measles deaths had been reduced to about 140,000, almost all in children under five years of age. Of course, almost every one of these deaths is preventable with a safe, effective, and inexpensive vaccine and even this greatly reduced number of measles deaths should be seen as a global tragedy.
Besides being safe and effective, the vaccines used in the global programs for child health are inexpensive and return benefits greatly in excess of their costs. The cost of fully immunizing a child with WHO-recommended childhood vaccines is now about US$28 in Gavi-supported countries. Studies have suggested that these vaccines can return benefits up to $54 dollars for every dollar invested. It is because they yield such high benefits compared to costs, that childhood vaccines are referred to as one of the "best buys in global health".


Vaccine Hesitancy
There has been hesitancy about vaccines since the first vaccine was developed. The nature of this hesitancy, however, has changed in recent days. Today, many who are hesitant have little understanding of what the world was like before vaccines against, say, polio and measles. In addition, many of those who are hesitant today reside in high-income countries and are often part of or inspired by a well-organized movement against vaccines, which is promoted on social media. This is despite the fact that this movement started in earnest due to a 1998 journal article that was later retracted and whose author lost his medical license.
The world has learned much about dealing with vaccine hesitancy and remarkable success was achieved in Nigeria and India, among other places, in the global polio program, despite enormous hesitation by minority populations. The learning from these experiences needs to be put to further use today in low- and middle-income countries. We also need to better understand how to deal more effectively with hesitancy in high-income countries and what that means for the rest of the world.
There has been great progress in the last two decades in expanding vaccine coverage against childhood illnesses. COVID, however, dealt a terrible blow to health services and vaccine coverage in many countries. The global health community and individual countries now need to do all they can to regain their momentum on childhood vaccines. In addition, they must face difficult challenges in getting approval for, acquiring, and then using COVID vaccines on children. There are few matters that can be more important and few investments that can pay a higher return than getting childhood vaccines back on track and ending the COVID pandemic.

Teaching About Childhood Vaccines
Everyone teaching global health will have valuable ideas about how to teach about childhood vaccines. I would encourage faculty and students engaged in global health to master at least the outlines of: the development of the global vaccine programs; the vaccines used and their impact over time; the key challenges to global and country vaccine programs; vaccine equity within and across countries; the economics and financing of global vaccine efforts; and selected ethical issues that relate to childhood vaccines. Covering hesitancy will also be important and I can't recommend enough that faculty and students read: Vaccines Did Not Cause Rachel's Autism: My Journey as a Vaccine Scientist, Pediatrician, and Autism Dad. This was written by a dear friend of exceptional talents, Peter Hotez, the Dean of the School of Tropical Medicine at Baylor University.


About the Author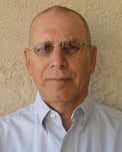 Richard Skolnik, MPA - Author of Global Health 101, Fourth Edition and the forthcoming Global Population Health: A Primer.
Richard Skolnik has spent more than 40 years working on international development and global health and was formerly a lecturer in the Yale School of Public Health, the Yale School of Management, and the George Washington University School of Public Health.
Note: Hope Van Bronkhorst and Rachel Skolnik Light graciously provided the author with comments on the draft of this piece.